Daniel Hanson of Crafty Celts, Guest of Honor 2019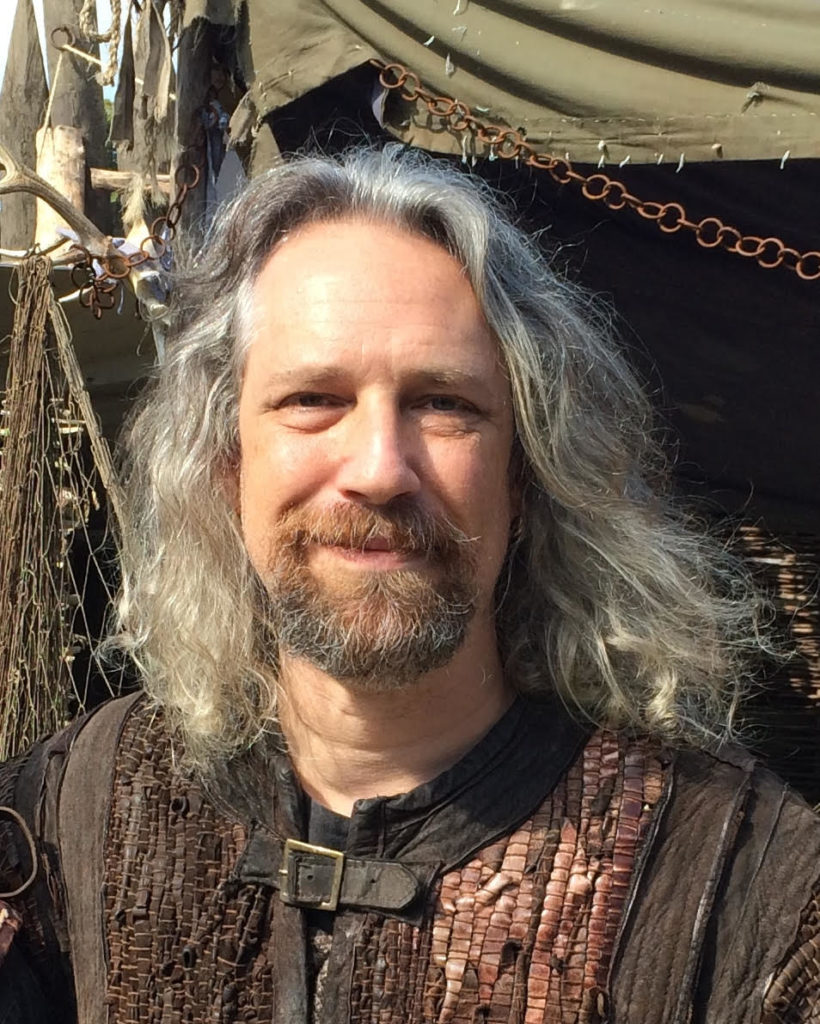 Daniel Hansen discovered metal working as a teenager, learning everything he could about making weapons, armor, and other items for historical re-enactment. He took his first jewelry making class in 1988 as a college student, setting out to make a brooch for the cloak he wore to re-enactment events. He developed a true passion for metal-work, continued studying jewelry-making, and created his business, Crafty Celts, to sell his work to other re-enactors. Upon graduation, he became a typesetter by day, but he and his wife Sherry continued to create and sell jewelry. It wasn't long before he realized that he could support himself and his growing family via his art and craft as a jeweler.
Crafty Celts slowly grew as the Hansens developed a reputation for producing high quality historical jewelry. One day a phone call changed everything: Ardmore Studios – the producers of HBO's The Tudors – found Crafty Celts' webpage and asked Daniel to provide jewelry for an upcoming project about Vikings. Ardmore purchased an assortment of buckles, brooches, and pendants for various characters, but they particularly focused on a selection of bracelets to be used as arm rings for a "brotherhood of warriors." Vikings quickly became a hit, and Crafty Celts gained international renown for the jewelry they created for the show.
Over time, Crafty Celts became increasingly connected to Ardmore Studios and created new designs for each season of Vikings. In 2014, during filming of the third season, Daniel and his son Kelley were invited to visit the set of Vikings, near Dublin, Ireland, to tour the studios and appear as extras in two episodes. In 2017, Daniel and Kaellan, another one of his sons, flew to Hollywood to meet with MGM executives to become the "official" jewelers for Vikings. Ardmore Studios is currently producing the sixth season of Vikings, using a new selection of jewelry from Crafty Celts.