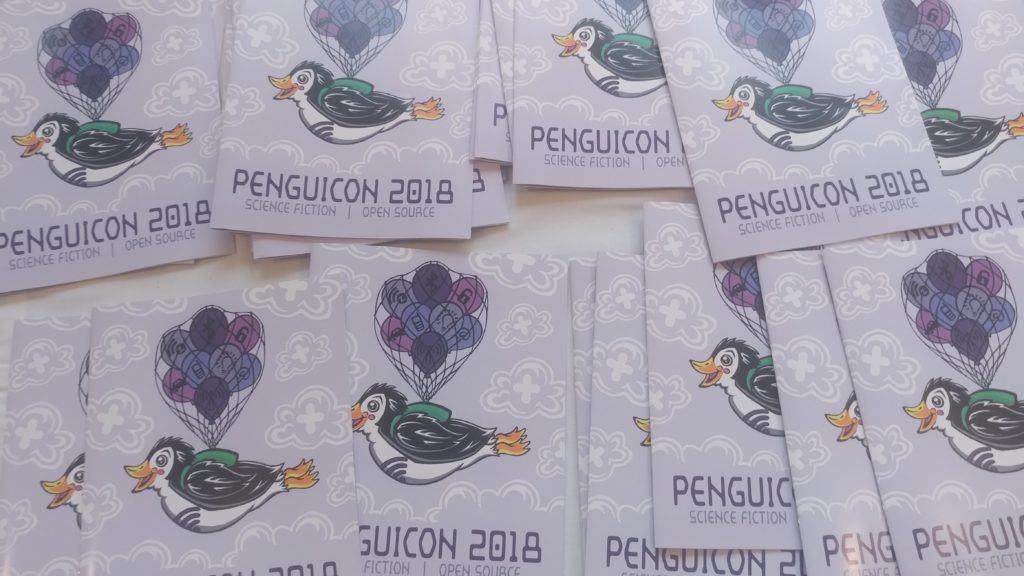 Ribbons may be ordered for even more fun at the convention! Deadline is
April 1, 2019! No April Fool'in 🙂
Pre-Registration for 2019 ends April 12, 2019 – registering before then means
getting a fantastic pre-printed Penguicon 2019 badge and also savings compared to the at-the-door rate!
Con Com, Staff, and Panelist badge types are also available via
Pre-Registration – to get a pre-printed badge, register before April 12, 2019.
Changed your mind on your pre-printed badge name and/or pronoun? Please let us know what you would like via email to registration@penguicon.org. We are only are able to honor this if the request comes from the original email used to pre-register. Changes to pre-printed badges are possible up until the April 12, 2019 deadline.
Please visit the Registration Page for more information.