Promoting Creators in our Community
Intended to highlight our community artists, Penguicon's Maker Market spotlights crafts, art, and electronic projects. We do not accept resale vendors, which means our vendors have created or designed the products they sell.
Makers are selected by the Con Committee based on quality, variety, type of merchandise, relevance to the Penguicon concepts (Open Source and SF or general fandom), and whatever adds the most to the Penguicon experience.
These vendors (and more) can be found in the Hallway, on either side and across from the Registration Desk.
Makers in our Maker Market
Deathly elegant bone jewelry and home decor. Ethically sourced and naturally processed. We also use seeds, pinecones, flower buds, stones and whatever else we find in nature that's pleasing to the eye.
We choose to keep the natural patina on bones instead of bleaching them white, it helps to tell their story.
We hope you see the beauty in things that most people overlook or turn away from.
Queerest Gear is a queer owned LGBT and geeky accessory business.
We have a variety of hats, scarves, patches, buttons, and stickers
QuietNova Studios presents soft sculptures of every variety, specializing in crocheted ocean critters!
Stop by for a custom creation!
*
*
*
Rachel Manville Designs specializes in home goods and accessories including enamel pins, post-cards, artwork, vinyl decals and stickers.
In addition to creating and making accessories, Rachel Manville Designs also offers graphic design and illustration services.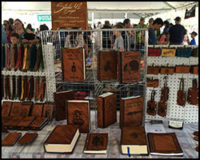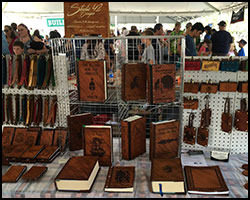 Studio 42 Designs
We make leather covers for novels and sketch books as well as a variety of nerdy leather accessories.
*
*
*
*
*
Xenogenic Comics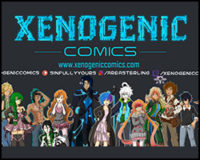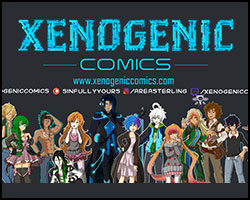 (Our Best in Show Winner from 2018)
Xenogenic Comics is a small indie comic studio run by Eli and K.P. We do everything from Fan-art to Original Artwork, as well as run 5 vastly different webcomics.
So stop on by and see if you see something you like, or if not, chat with us about commissioning what you want to see. Or just stop by and talk nerdy to us, we sorta like that.
If you'd like to see the all of our Maker Market vendors in one place (besides Penguicon!), we've got you covered.