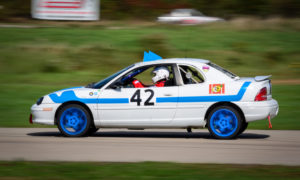 Professor Charles Severance (U of M) will be bringing the open source SakaiCar to Penguicon, which you'll be able to see in front of the hotel during the entire event!
He'll meet and greet between his two Sunday afternoon talks to give out stickers and start the car up.
The purpose of the Sakai Racing Team is to promote open source in higher education including Sakai, Tsugi, and the other projects in the Apereo Foundation.
Check out the talk titled, "Marketing Open Source: Why We Need a Race Car!"