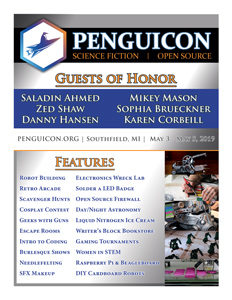 If you'd like to contribute to the success of Penguicon, please feel free to print out our flyer and display or distribute it!
Remember to always ask permission from businesses and organizations (unless they have a space specifically for flyers from the public) before posting them.
Thanks for doing your part to promote this non-profit community event!