If you have an idea for someone you would like to see at Penguicon, please fill out this form!
Guests of Honor are provided travel and lodging expenses, and have a lifetime membership to attend Penguicon.
Featured Guests are presenters of note that we would like to highlight this year, and are provided a free membership for 2019.
---
Guests of Honor
Saladin Ahmed

Saladin Ahmed's first novel, Throne Of The Crescent Moon, was nominated for the Hugo and Nebula Awards, praised by George RR Martin as "a rollicking swashbuckler," and won the Locus Award for Best First Novel. Saladin's short fiction, essays, and poems have appeared in The New York Times, The Boston Globe, Slate, Salon, and BuzzFeed. Currently he is writing MILES MORALES: SPIDER-MAN and THE MAGNIFICENT MS. MARVEL. More recently he has focused on comics, winning the Eisner Award for Best New Series for Black Bolt, and penning the critically-acclaimed Exiles and Quicksilver: No Surrender for Marvel Comics. Saladin has also created the original series Abbott, an occult thriller set in 1970s Detroit, for Boom Studios.
You can keep up with everything that Saladin has coming out by following him on twitter.
Zed Shaw
Zed A. Shaw is a programmer and artist who loves teaching people how to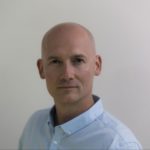 code and painting. He is frequently a critic of technology, technologists, and their impact on society, despite being an old school hacker and avid technologist himself.  His books (Learn Python The Hard Way, Learn Ruby The Hard Way, Learn JavaScript The Hard Way) have been read by millions of people but painting is his current obsession.  He loves painting classic whimsical subjects and frequently features flowers and old toys as an expression of the happiness and nostalgia he feels when painting.
You can keep up with Zed on his website or via twitter.
Mikey Mason
Mikey Mason spent more than a decade as a full-time standup comedian.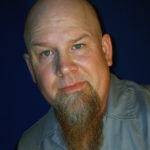 He headlined on all four coasts, performed multiple times each on NBC, at the legendary House of Blues, and the Hard Rock Casino. He even headlined the Atlantis Resort and Casino in the Bahamas. But it wasn't enough.
In 2011, he released a song expressing his geekier side (She Don't Like Firefly) that went viral on YouTube and got him featured on Nerdist.com, SyFy, MTV Geek News, The Funny Music Project, DrDemento.com, and even Time magazine. Eight albums and three EPs later, his lifelong love for fantasy, science fiction, cats, video and role-playing games continues to inspire his music and help him evolve, not only personally, but musically and professionally.
Today his profession is creating art and music with geeky themes. His performances are fueled by his passions and sharpened by long years of experience as a stand-up comedian. He's performed at theaters, bars, comedy clubs, casinos, colleges, festivals, and conventions across the US, hosted podcasts, exhibited at art shows, created a coloring book, and more, continually expanding his horizons as to what his next project will be.
Learn more at mikeymason.com.
Daniel Hansen of Crafty Celts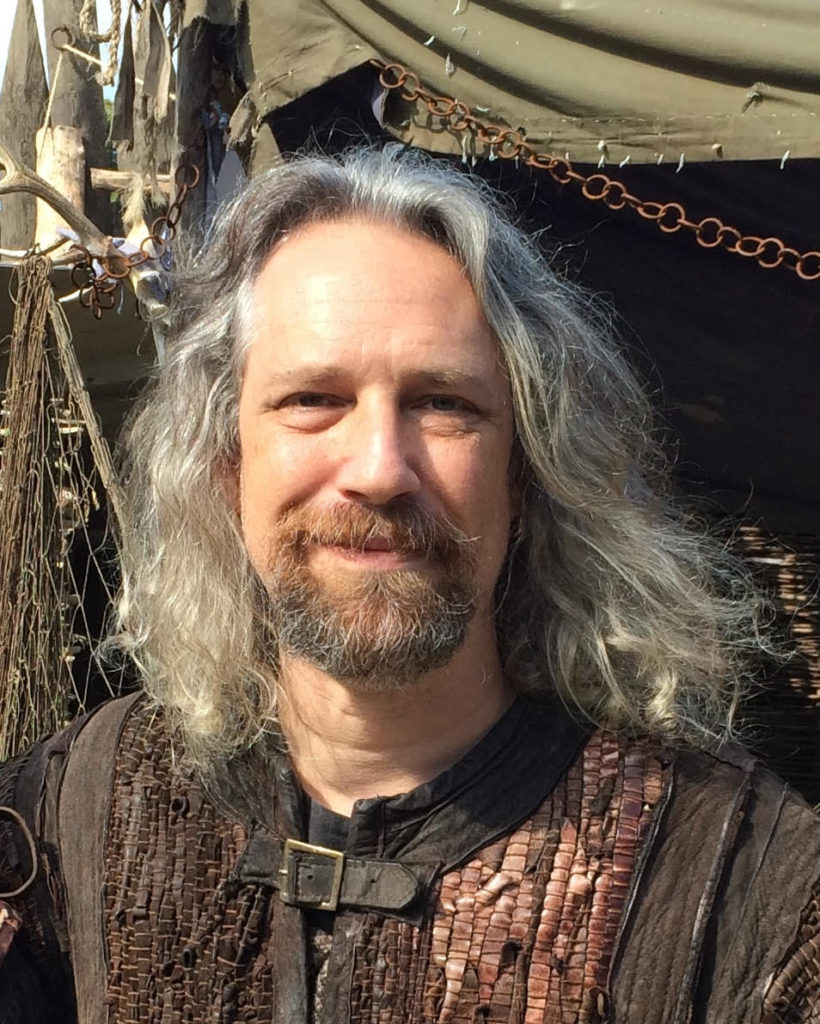 Daniel Hansen discovered metal working as a teenager, learning everything he could about making weapons, armor, and other items for historical re-enactment. He took his first jewelry making class in 1988 as a college student, setting out to make a brooch for the cloak he wore to re-enactment events. He developed a true passion for metal-work, continued studying jewelry-making, and created his business, Crafty Celts, to sell his work to other re-enactors. Upon graduation, he became a typesetter by day, but he and his wife Sherry continued to create and sell jewelry. It wasn't long before he realized that he could support himself and his growing family via his art and craft as a jeweler.
Daniel Hansen discovered metal working as a teenager, learning everything he could about making weapons, armor, and other items for historical re-enactment. He took his first jewelry making class in 1988 as a college student, setting out to make a brooch for the cloak he wore to re-enactment events. He developed a true passion for metal-work, continued studying jewelry-making, and created his business, Crafty Celts, to sell his work to other re-enactors. Upon graduation, he became a typesetter by day, but he and his wife Sherry continued to create and sell jewelry. It wasn't long before he realized that he could support himself and his growing family via his art and craft as a jeweler.
Crafty Celts slowly grew as the Hansens developed a reputation for producing high quality historical jewelry. One day a phone call changed everything: Ardmore Studios – the producers of HBO's The Tudors – found Crafty Celts' webpage and asked Daniel to provide jewelry for an upcoming project about Vikings. Ardmore purchased an assortment of buckles, brooches, and pendants for various characters, but they particularly focused on a selection of bracelets to be used as arm rings for a "brotherhood of warriors." Vikings quickly became a hit, and Crafty Celts gained international renown for the jewelry they created for the show.
Over time, Crafty Celts became increasingly connected to Ardmore Studios and created new designs for each season of Vikings. In 2014, during filming of the third season, Daniel and his son Kelley were invited to visit the set of Vikings, near Dublin, Ireland, to tour the studios and appear as extras in two episodes. In 2017, Daniel and Kaellan, another one of his sons, flew to Hollywood to meet with MGM executives to become the "official" jewelers for Vikings. Ardmore Studios is currently producing the sixth season of Vikings, using a new selection of jewelry from Crafty Celts. 
You can find out more about Crafty Celts here.
Sophia Brueckner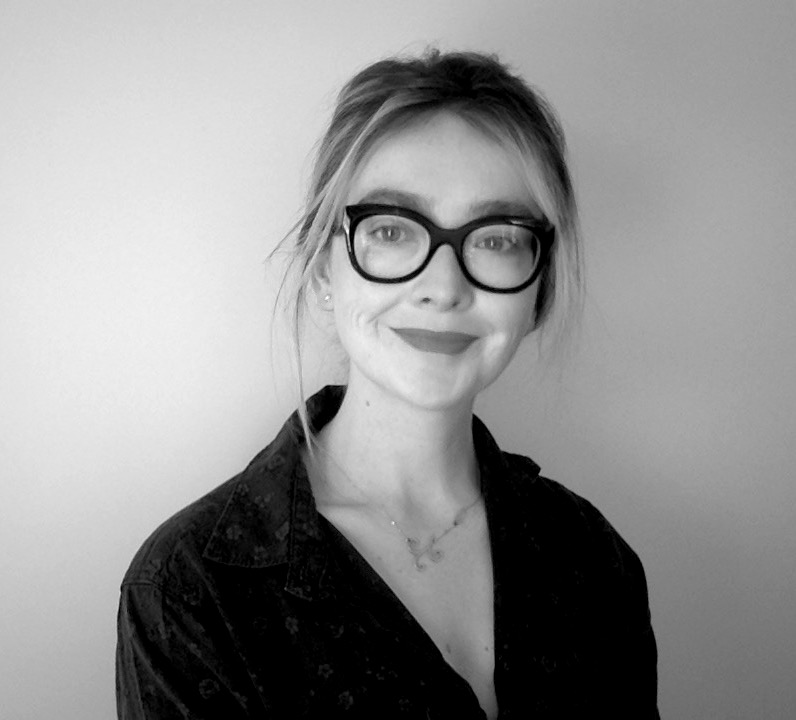 Sophia Brueckner, born in Detroit, MI, is a futurist artist/designer/engineer. Inseparable from computers since the age of two, she believes she is a cyborg.
As a software engineer at Google, she built products used by tens of millions. She received her MFA from RISD and MS from the MIT Media Lab where she investigated the simultaneously empowering and controlling aspects of technology with a focus on wearables. At the University of Michigan, she teaches Sci-Fi Prototyping, a course combining sci-fi, prototyping, and ethics. Her work has been featured internationally by Artforum, SIGGRAPH, The Atlantic, Wired, NPR, Eyeo, Smithsonian Magazine, and more.
Brueckner is the founder and creative director of Tomorrownaut, a creative studio focusing on speculative futures and sci-fi-inspired prototypes. Her ongoing objective is to combine her background in art, design, and engineering to inspire a more positive future.
You can find out more here.
Karen Corbeill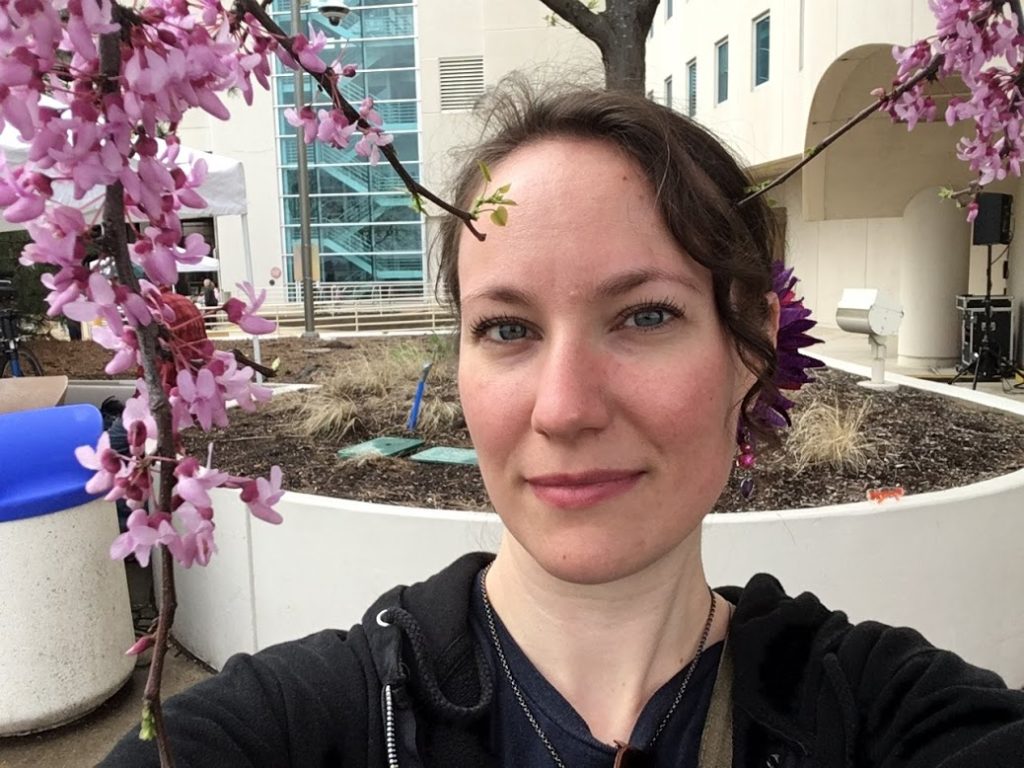 Karen Corbeill has spent the last 10 years heavily involved with the Maker Movement and STEM education. She is most recently known for her YouTube show, element14's The Learning Circuit. On the show she teaches about electronics concepts and components as well as demonstrating them in projects. TLC stemmed from the 2 years Karen spent as co-host on The Ben Heck Show, known for electronics and video game hacking.
Karen is known in the hackerspace and makerspace world having first been a member and president of local i3Detroit, then after moving to Madison, WI, founding the Bodgery, which has since grown to over 150 members and moving into its 3rd space of 14,000 sq ft. In 2016, she was one of only 100 makerspace creators invited to visit the White House to participate in one of Obama's final acts in office, the creation of the "Nation of Makers". NoM was created to help connect makerspaces across the country to share resources and continue the momentum of the maker movement.
Her move to Madison also prompted her to start STEAMboat Workshops, where she developed and taught hands-on, educational workshops to children and adults of all ages. She's passionate about spreading STEM (Science, Technology, Engineering, and Math) education and especially empowering girls to bring them into those fields.
Karen's experience is not limited to makerspaces and education, but is still driven by making. With a background in theater, she's an avid costumer and cosplayer. She has spent the last 10 years helping organize the Power Racing Series, a low-budget electric vehicle racing series revolving around children's ride-on toys, engineering, absurdity, and fun. Known on the track as "Cannonball", she also is a PPPRS record-holding driver. At The Game Crafter, a company where anyone can create and print their own board games, Karen served as mechanic and developed new products and production processes. Some of Karen's favorite ways to make are welding, sewing, crochet, needle felting, and gluing random things together.
You can often find her at the Madison Circus Space practicing aerial on silks, sling, or trapeze.
Watch Karen in action on The Learning Circuit here, on the YouTube channel element14 presents.
Featured Guests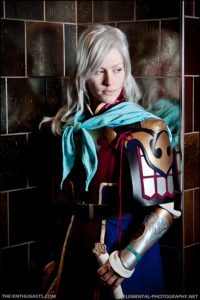 Alena has been cosplaying competitively for more than a decade and a half with her group "…And Sewing Is Half The Battle!", an Indiana-based cosplay team that has garnered more than 50 awards for their costumes and performances at events around the United States.
An entirely self-taught seamstress and craftsman, Alena enjoys helping novice cosplayers improve their craft through workshops and seminars. She also provides professional costuming and SFX makeup work for film, theatre, and museums.
When she's not making costumes, Alena works as a film, stage, and voice actress. She also juggles the hats of writer, artist, historic preservationist, gamer, and fangirl.

Sarah Withee is a polyglot software engineer, public speaker, teacher and mentor, and hardware and robot tinkerer located in Pittsburgh, PA. She has a passion for technology, and has ever since she wrote her first computer programs in elementary school.
Sarah has given incredibly popular conference technical talks as well as powerful talks capable of making people laugh and cry at the same time. She's given workshops to teach programming and hardware building to women in tech, as well as to students of all ages.
She's mentored middle and high school robotics teams to world championships. She's even helped organize six conferences, and is presently the director of programming for Abstractions conference. She has even been on a Google Year in Search video, and started the viral hashtag #SpeakerConfessions.
She passionately tries to connect with people and communities, both online and offline, and encourage and support new people going in tech.
Brigham Vaughn is on the adventure of a lifetime as a full-time writer. She devours books at an alarming rate and hasn't let her short arms and long torso stop her from doing yoga.  She makes a killer key lime pie, hates green peppers, and loves wine tasting tours.
A collector of vintage Nancy Drew books and green glassware, she enjoys poking around in antique shops and refinishing thrift store furniture. An avid photographer, she dreams of traveling the world and she can't wait to discover everything else life has to offer her.
Her books range from short stories to novellas. They explore gay, bisexual, lesbian, and polyamorous romance in contemporary settings.
Anime Track Featured Guest: The Grim Reaper Girls
The Grim Reaper Girls (also known as The Shinigami Kami) are back bringing you The Black Butler Tea Party in new and exciting ways!  
The crew this year features author A. Carina Spears and researcher Star Stramel along with special guests Paul Kemner as Abberline, and Natasha as Ronald Knox to give you 'simply one hell of a good time!'  
Whether you visit us at our Victorian-style tea or eat Pocky at our modern day club with Ronald Knox, we'll give you a fun event you won't want to miss.
A. Carina Spears writes horror, fantasy, sci-fi, and romance.  Her latest book "Paladin's Honor" (a romance for the AD&D crowd) is expected to come out later this year.
Star Stramel does research for authors like you, so you don't have to! She is also working on a podcast and writing for The Good Times local news flier.
Paul Kemner
Paul Kemner's a bit older than Godzilla, watched the original broadcast of the Astro Boy series, and has been a fan of anime ever since. When he's not writing and tuning SQL, he enjoys geeky hobbies, studies ancient & modern polytheist relgions, plays exotic instruments, and writes.
His novelette, "A Wrecking Bar, a Chocolate Bar, and a Ka Offering for NaNeferKaPtah" is a favorite read for Egyptologists, and "Fowl Fiends of the Great Black Swamp" appears in Down Home Country Vampire. Current musical challenges are Japanese Shakuhachi and Shinobue, and Chinese Dizi and Xiao. This is Paul's 10th year at Penguicon, presenting 28 hours of programming over the last 5 years!
Life Track Featured Guest: Mari Brighe
Mari Brighe is a professional essayist, journalist, critic, editor, speaker, and educator. Her work has appeared in numerous outlets including The Verge, INTO, Vice, Mic, Salon, Bustle, The Advocate, Autostraddle, Salon and Everyday Feminism.
She has particularly focused on criticism and analysis of queer and trans representation in television and film, as well as the broader cultural context of gender and sexual diversity. She is also a freelance sensitivity reader/consultant, providing authors with feedback on queer, trans, asexual, and disabled characters and stories.
Mari is a queer academic whose work focuses on utilizing queer theory and gender theory for developing a transformative understanding of social spaces, media, and education. She holds a Master's degree in Social Justice Education and LGBTQ Studies from the University of Michigan. She will be featured in an upcoming documentary, Beyond the Straight and Narrow, that examines recent trends in gender and sexuality in television. Mari is also a spoken word performer, amateur stand-up comedian, and aspiring novelist.
Mayhem Track Featured Guest: T-Rex from the Jurassic Party
The team behind Jurassic Party were so preoccupied with whether or not they could, they didn't stop to think if they should.
InGen scientists have been serving up the Dino DNA since Penguicon 2016, and this year they're back for two nights of stomping, roaring fun.
If you see any stray dinosaurs roaming around the convention, don't panic, they probably just want to dance.
Gaming Track Featured Guests: Casey O'Donnell and Hermione Banger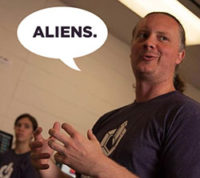 Casey O'Donnell is an Associate Professor of game design and development at Michigan State University.
His book, "Developer's Dilemma" is published by MIT Press.
He has previously worked as a video game developer.
Fellowship of Fools: The (Friendship) Game is his first self-published non-digital game.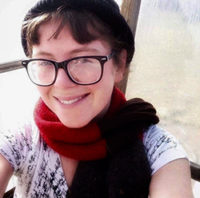 Hermione Banger is a pseudonym (obviously) for a non-binary witch who writes about witchcraft, anarchism, and dabbles in crafting, camming and game development.
Fellowship of Fools: The (Friendship) Game is their first self-published non-digital game.
*
*
After Dark Track Featured Guest: Pam
Pam (aka TheMtnLioness) is the current President of the Board of Education (aka the BOE) and has been involved with the BOE since before its inception. In her many roles with the BOE organization, she helps host weekly kink classes and monthly kink parties at a local Michigan venue.
She has helped many people understand and express their kinky desires through the BOE Mentorship Course (which is a long term kink self development program). She has been an avid educator and student during her time in the community, which has been many years longer than she cares to admit. Her passions have lead her to develop a significant amount of experience with many different kink styles, fetishes, and types of play. She loves to help people grow and introduce new people to the community. Her passion for kink education is intoxicating and will be contagious as she helps you on your way to self discovery and fun.
You can find out more information about The BOE or contact Pam via TheBOEMI.com.